Make the Move into Memory Care
with the Right Strategies, System, and Support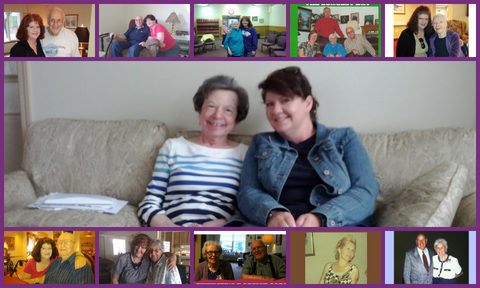 The Dementia Sherpa's Guide to Moving into Memory Care Program
Total Value: $1,626.00
Your investment today just 297 or 3 easy pmts of 99
The Moving into Memory Care Program ($1,235.00 Value)
Module 1: Making the Right Decision ($247.00 Value)
Be certain memory care is the right choice for your family (because it's not your only choice)

Find the right place for your person now, so you can be at the top of the wait list when the time is right

Figure out now when it's time to move to memory care so you aren't forced to make a decision in a crisis

How to have "The Conversation" (without creating bad feelings between you and your loved one)
Module 2: Making the Most of Memory Care ($247.00 Value)
The #1 thing you need to know before you start looking

Know what to expect so you don't end up with nasty surprises

Learn what memory care is (and isn't) so you can keep your expectations realistic

Identify who does what (and learn why that matters to you)
Module 3: Smoothing the Move into Memory Care ($247.00 Value)
Your "secret weapon" for managing the circus on move day

4 proven strategies to keep anxiety at bay–for both of you–on moving day (without needing a therapy session)

Getting your person in the door

The biggest mistake most families make on move day (and the simple way to avoid it)
Module 4: Life After the Move to Memory Care ($247.00 Value)
The 3 best strategies for getting through all the firsts; the first day, night, and week; the first visit; and the first goodbye

The secret to getting (and keeping) staff on your side 

The (surprisingly) best way to manage the guilt monster (and the 2 other emotions you won't see coming)
Module 5: Living Inside Memory Care ($247.00 Value)
Supporting your person's new life so you don't end up practically living in the community, too

Avoiding the 5 most common "gotcha" traps inside memory care

The 3 things to do immediately if everything goes sideways
Bonus #1: Making the Move Master Timeline ($97.00 Value)
All the recommended tasks, strategies, and logistics you need for right now; when you get the call; when you accept the spot; just before the move; on moving day; and the day after.
Bonus #2: How to Have an Awesome Visit Cheat Sheet ($47.00 Value)
No need to cross your fingers and hope for the best when you've got a solid game plan! This cheat sheet also makes it super easy to get other family members involved (and give them guidance on how to do that in a positive way).
Bonus # 3: Pro Tips from a Placement Consultant ($247.00 Value)
Jenn Cook-Buman (founder, Portland Senior Housing) has been helping families find the exact right place for their loved one for over 10 years. In this bonus audio, she shares her best pro tips, like what not to pay any attention to; when to stop a tour and sprint out the door; and how to keep your phone from blowing up with unwanted "follow-up" calls.
Get instant lifetime access
Enroll now for just 297